Market Umbrella - Set (Market Umbrellas)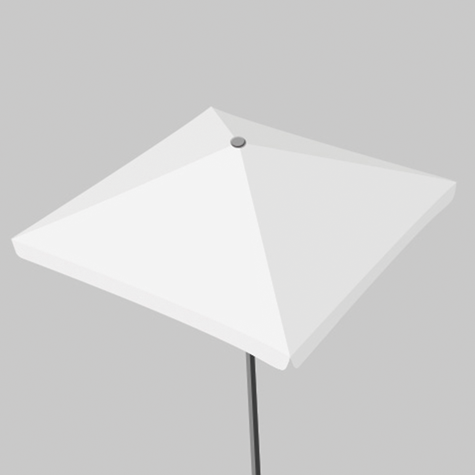 Our market umbrellas are the newest kids on the block, perfect for any outdoor event as they are water repellant and keep you shaded from the sun. They are highly sort after by cafes and restaurants that are looking to stand out amongst a sea of competitors. The quality of our market umbrellas sell themselves, making them a perfect and easy upsell for any outdoor event or function.
*Water base not included in set, available as an optional extra

Click here to view our Market Umbrella Toolkit including mockups, FAQs and imagery.

Quick Facts:
- Hardware is made from a 45mm silver aluminium hex frame with 1.1mm strong profile.
- Easily adjustable with a sliding system to suit four heights (up to 2.4m)
- Canopy is printed using Dye Sublimation on polyurethane water repellent fabric (600D)
-A hole is present for the ability to add a screw in to secure the umbrella to a standard 60mm table hole or a base
- Extras available: Water base available for your umbrella to be able to stand alone. Weighing 14 kg when full and next to nothing when empty, our water bases are theperfect transportable weight system.



Size
Quantity
Price
2 metre square
1
$ 585.75
2
$ 1,146.75
3
$ 1,593.90
4
$ 2,140.60
5
$ 2,664.20
View More
Download free templates to assist you in creating your artwork.